4000ers of the Alps according to the UIAA list (82 summits)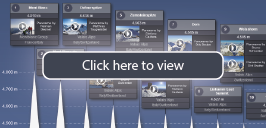 Dou you want to stand on a 4000er summit without training, without freezing, and without being exposed to alpine dangers? Then just click
here
. You will find a summit diagram containing all the 4000ers of the Alps together with links to the panoramas we already have here on Mountainpanoramas. It is based on the official UIAA 4000er list not including the less prominent summits of the extended list. Have a look at the original UIAA document
here
.
Highest mountains of Eastern Alps Ranges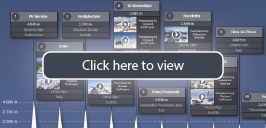 Enjoy the panoramic sight from famous mountains of the Eastern Alps like Orter, Wildspitze, or Großvenediger from your desk. We have assembled a
diagram of the ranking
with links to our panoramas containing the highest mountains of the Eastern Alps Ranges (highest mountain of each range). For the range classification we used the "Alpenvereinseinteilung der Ostalpen" of the "Alpenvereins-Jahrbuch Berg 84" also depicted on the
Bergalbum Website
.
Highest Mountains of Western Alps Ranges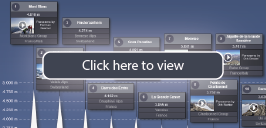 Can you imagine the vista from mountains like Mont Blanc, Gran Paradiso, or Haute Cime Dents du Midi?
Here they come
in a graphical representation with links to the panoramas here on this website. Based on the range classification of
Bergalbum Website
we put together the diagram. Have fun exploring the Western Alps Ranges from their highest points. All the panoramas are fully labeled and contain links (green arrows) to summits we have a panorama too.